2850 W 95th St, Suite 400, EVERGREEN PARK
6700 W 95th St., Suite 250 OAK LAWN
At Alzein Pediatric Associates, we consider it both a great joy and a remarkable responsibility to care for your children. Our doctors, physicians assistants, nurses and professional staff have a true calling to maintain and improve the physical health and overall wellbeing of your children, and understand that it is a privilege to serve your family.
You and your children will be treated with kindness, compassion and respect. Our physicians not only have advanced training in pediatrics and decades of experience, but also a deep devotion to ongoing education and learning, continuing to discover and implement best practices for your child's benefit.
Our entire practice works together to build life-long relationships with our patients by consistently providing compassion, excellence and value. We are committed to:
Improving the lives of the children we serve by providing quality care in a child-centered environment.
Listening to our young patients and their families.
Guiding our patients along a path of optimal health and wellness.
Continually pursuing excellence at all levels through continuing education.
Thoughtful and responsive referrals to specialists, including developmental, emotional and behavioral concerns.
Hassan Alzein, MD
Dr. Hassan Alzein earned his medical degree at the University of Damascus in Damascus, Syria in September 1988 and completed his residency in 1994 at the University of IL – Chicago. Dr. Alzein is board certified.
"America's Top Pediatrician" awarded consistently by Consumer Research Council of America and one of Chicago Magazine's Top 100 Doctors for 2014.
Dr. Alzein served as a clinical instructor for Midwestern University in Downers Grove and Olympia Fields from 1994 to 1996. He gained extensive experience working as a hospitalist caring for critically ill children in Pediatric Intensive Care Units while providing care for children in the community through his offices located in the southwest suburbs of Chicago.
The Chairman of Pediatric Department at Little Company of Mary Hospital (LCMH), Dr. Alzein is a very active member of the American Academy of Pediatrics. He is also an Assistant Professor in the Department of Pediatrics at Rosalind Franklin University of Medicine and Science in North Chicago.
Dr. Alzein has special clinical interest in newborn care, asthma, and allergic rhinitis. He also enjoys traveling, listening to classical and country music, reading, and spending time with his wife and children.
Dr. Alzein is affiliated with
Little Company of Mary Hospital
Advocate Christ/Hope Children's Hospital
Lurie Children's Hospital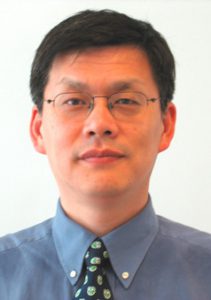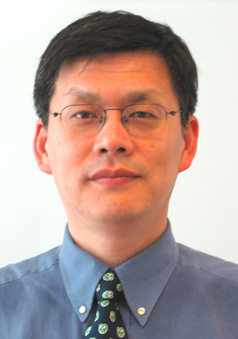 Jingtao Huang, MD
Dr. Jingtao Huang earned his medical degree at the Peking University Health Science Center in Beijing, China, earned a Doctorate at Louisiana Tech University, and completed his pediatric residency at the University of Chicago Medical Center. Dr. Huang is board certified.
Besides providing complete pediatric care including acute and chronic pediatric illnesses, well baby visits, annual, sports and school physicals and same-day illness appointments, Dr. Huang has completed fellowship training in sleep medicine at Northwestern University McGaw Medical Center, and has led numerous award-winning clinical research studies in sleep disordered breathing in children at the Children's Hospital of Philadelphia. He is also a prolific author of research and scientific papers. 
Dr. Huang is a member of American Academy of Pediatrics
Dr. Huang is on staff at
Advocate Christ/Hope Children's Hospital
Little Company of Mary Hospital
Katherine Riff, MD
Dr. Katherine Riff earned her medical degree in 2013 at the Emory University School of Medicine in Atlanta, GA after graduating Magna Cum Laude from The College of William and Mary with a B.S. in Neuroscience. She completed her pediatric residency at University of Illinois of Chicago. She is board certified.
She is a member of the American Academy of Pediatrics.
Dr. Riff is passionate about education and continues to teach workshops about pediatric issues, including neonatal care, ear infections, rheumatic fever, obesity in children and more.
Dr. Riff is also a proven researcher, involved in studies about asthma control, needle length in obese children, the effect of nicotine on cognitive functioning and more.
She has been involved with children, their care and health since she was a child herself. Dr. Riff babysat and nannied throughout middle school, high school and college, spending her summers as a camp counselor. Her experience with children's care is international, as she spent time in India and Romania, working with orphans and disabled children.
Dr. Riff is affiliated with
Little Company of Mary Hospital
Advocate Christ/Hope Children's Hospital
Joanne Sundermeier, MD
Dr. Joanne Sundermeier attended University of Illinois Medical School. She completed her pediatric residency at University of Illinois Hospital, where she served as the Pediatric Chief Resident in 1991. She is board certified.
Dr. Sundermeier is a life-long resident of Chicago's south side, and has worked here for her entire career.  She is a Fellow in the American Academy of Pediatrics, and a member of American Medical Association, Illinois State Medical Society and Chicago Medical Society.
Dr. Sundermeier understands the modern challenges of parenting, learning through her experiences both as a stay-at-home mom and as a working mom. "I enjoy primary care pediatrics. It's wonderful watching babies grow and families thrive."
Dr. Sundermeier is on staff at
Little Company of Mary Hospital
Advocate Christ/Hope Children's Hospital

Kathleen Molloy, PA-C
Kathleen Molloy earned her Bachelor of Arts in Kinesiology from DePauw University in Indiana and then completed a Master of Medical Science in Physician Assistant Studies from Midwestern University in Downers Grove.
It was while in that program that she met Dr. Alzein, as she worked with him during her core pediatric rotation. Kathleen formally joined Alzein Pediatric Associates in 2016.
Kathleen discovered her love of children and pediatric medicine early in life. Growing up in the midst of a large Irish family in Chicago, Kathleen cared for younger siblings, numerous cousins and family friends. She is an active athlete and youth coach, enjoying everything from yoga and weight lifting to basketball and track and field. Her commitment to family continues, as she now coaches her brother's grade school basketball team.
Kathleen gained experience in Acute Rehabilitation at Weiss Memorial Hospital. She is certified in Advanced Cardiac Life Support and Basic Life Support, is a member of the American Academy of Physicians Assistants and is board certified by the National Commission on Certification of the Physician Assistant. Kathleen is a licensed Illinois Physician Assistant.
Kathleen is also a Certified ImPACT Consultant, performing baseline and post-concussion evaluations of your child's memory, attention span and visual and verbal problem solving to ensure a complete recovery before your child returns to normal activities.
"As I began my medical education, this passion for caring for children only grew. It brings me joy to help parents and children in anyway I can."
Stephanie Cermak, PA-C
Stephanie earned bachelor's degrees in Biology and in Health Science from Benedictine University and Butler University, then completed the Masters Of Physician Assistant program at Butler University. She previously work with Kid Care Medical.
Stephanie has an assuring, compassionate bedside manner that keeps kids at ease.
Kim Reule, MSN, APRN, FNP-C
Kim is a certified Family Nurse Practitioner and a certified Lactation Counselor. 
She graduated from Saint Xavier University with a BS in Nursing and then earned her Masters of Science in Nursing (Family Nurse Practitioner) at Governors State University. She holds licenses as a registered nurse and as an Illinois Advanced Practice Nurse, and is CPR certified. 
While attending SXU, she worked at Little Company of Mary Hospital (LCMH) as a CNA on the pediatric floor and in ER. She completed a 6-week leadership clinical rotation at Advocate Hope Children's Hospital and upon graduation, began working in the Special Care Nursery at LCMH. She has also worked with the Chicago Fire Department and at Loyola University Medical Center in the pediatric office. 
Kim has extensive experience and a special focus in working with mothers and babies, an asset to our Baby Basics Program, our pre-natal classes, new baby support, and lactation and breastfeeding program.
Her experience with new babies is now personal as she and her husband welcomed a daughter in 2017. She enjoys trying new foods and country music. 
"I always wanted to become a nurse and to work with children. My time in the special care unit at Little Company of Mary Hospital really motivated me to go back to school to become a family nurse practitioner. Now I am able to teach and assist moms in newborn care and breastfeeding after they have gone home from the hospital. This is such an important time to have help available to the family. I absolutely love helping moms and babies stay healthy and thrive."