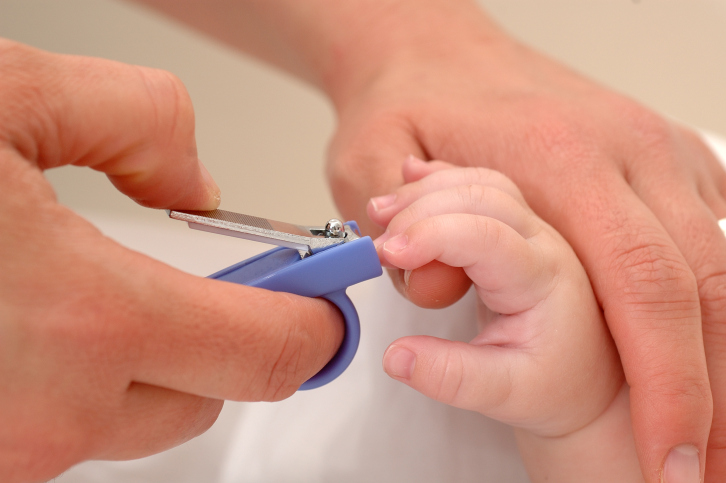 With so many things to be concerned about with your baby, it would seem that keeping finger and toe nails trimmed would fall well down the list. In reality, this grooming gets more and more important as your child grows.
As your infant begins moving their arms and legs, keeping nails short and smooth will prevent them from cutting their own delicate skin. When they begin grasping for you and others, long nails can cause scratches on others as well.
As your child participates in child care and school, short nails are essential for protecting classmates from cuts and scratches and important for the health of your child. Longer nails pick up dirt and germs, which are then transferred to their mouths and eyes.
Keeping nails short also helps prevent nail biting, which can cause infections on the nail bed and fingers, and raises your child's risk of illnesses.
Alzein Pediatrics recommends these steps to help guide you:
1 – Use tools designed especially for little ones. Use small, curved clippers or trimmers for these thin, soft nails. Make sure you have adequate light to see clearly where nail ends and finger pads begin.
2 – Enlist a partner to hold Baby securely while you trim and consider trimming while Baby is sleeping.
3 – Press the finger pad away from the nail and trim along the curve of the finger, being careful not to squeeze any skin in the trimmers. Cut toenails straight across.
4 – If you clip too closely and Baby begins to bleed, don't beat yourself up. Most parents make this mistake at least once and it will heal quickly. With a sterile pad, gently and carefully squeeze to stop the bleeding. Never use a bandage as infants and small children will put their fingers in their mouth and may choke on the bandage as it loosens.
5 – Keep a close eye on those nails with every bath! Newborns may need their nails cut immediately. Nails grow quickly on infants and children and they may need to be trimmed as much as three or more times each week. Keep a trimmer in your diaper bag so you can be ready whenever you notice too-long nails.
NEVER bite your child's nails to trim them and NEVER "peel" your child's nails. Keeping your child's nails short and smooth will help improve their health and the health of family, playmates and schoolmates.
If you have any questions about your child's health and development, call Alzein Pediatrics at 708-424-7600. We are always happy to talk with our families!