Finding a pediatrician you can truly trust can seem impossible. At Alzein Pediatrics in Oak Lawn, we understand that and give our patients a simple and reassuring experience. We are ready to answer any questions you have about what we can do to help you and your children. Our pediatric clinic in Oak Lawn is a trusted and safe choice for your entire family.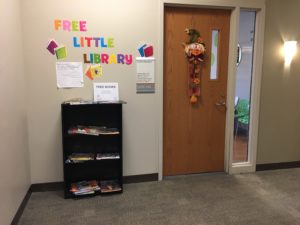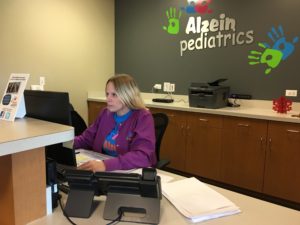 What Can Alzein Pediatrics In Oak Lawn Do For You And Your Child?
We offer many services at our Oak Lawn location, from basic pediatric services like shots and vaccinations and basic yearly exams to our individualized services like allergy testing. Our list of services includes:
Same-day visits
Babycare
Sports physicals
Pregnancy care
Lactation consulting
Concussion
Child virus care
Child injury care
Broken bone care
Allergy care
Asthma screening
And more!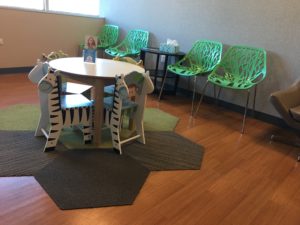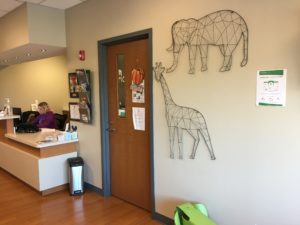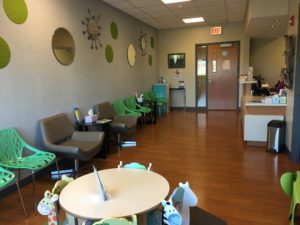 Alzein Pediatrics is a safe place to bring your child and your concerns about their health and wellbeing. To make the process of choosing our clinic easier and more accessible, we offer expectant parents a free consultation.
Our Pediatric Procedures
At our Oak Lawn location, we handle all of your child's needs in one place. We offer in-house allergy testing, EKG, echocardiology, and cardiology testing. We know that running between specialists' offices and getting tests run can make a stressful time even worse, so we relieve the pressure.
Alzein in Oak Lawn will help diagnose and manage your child's symptoms for everything from ADHD to asthma. Here, there are medical professionals at your child's side helping to find a symptom management plan that works for your child and your family. 
School
Getting your child ready for the school year can require several different examinations. At Alzien Pediatrics, we make yearly physical exams easy and stress-free.
We offer school physicals and sports physicals to make sure your child is ready to play sports anytime during the school year. Alzein Pediatrics also cares for pinkeye, lice and other infectious germs that can spread to your child.
Hours
At Alzein Pediatrics we are parents too and understand how busy you can be. To help your schedule, Oak Lawn's location stays open late, offering appointments until nine o'clock on weekdays and until five on the weekends. 
Since illness and injury doesn't usually come at convenient, planned times, we also offer same-day appointments. We are ready to help.
Immunizations
Alzein Pediatrics wants you to be as informed and comfortable as possible with your child's vaccinations. We are happy to respectfully and thoroughly answer any questions you have about immunization – and we'll find a vaccine schedule that makes you feel comfortable too.
We offer vaccinations recommended by the CDC and AAP to make sure your child is as healthy as possible. Our Oak Lawns location offers vaccinations for children ages zero to twenty-six. We are happy to help you set up a catch-up plan if your child has fallen behind on scheduled immunizations.
Visit Us At Our Oak Lawn Pediatric Clinic Location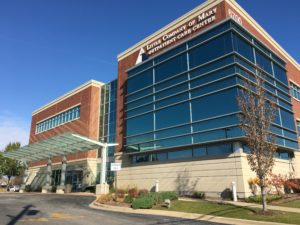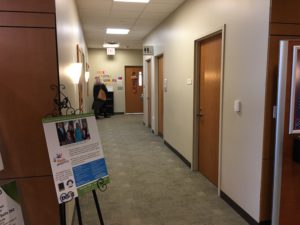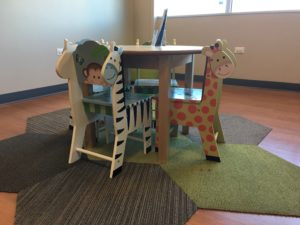 Here at Alzein Pediatrics, basic wellness checks are only the beginning of what we do. We are here for your child and you through every step of parenting and growing up. Our offices are a place you can come to for help with any medical issue.
Alzein Pediatrics goes to great lengths to make new mothers feel comfortable. We offer breastfeeding support and lactation consulting, offer free Baby Basics classes for new or expecting parents, and care for your child through every step of their growth and development.
At Alzein Pediatrics in Oak Lawn, we do the best job possible for your child and your whole family. Our patients leave appointments feeling cared for and taken seriously. We will treat your children with all the care and compassion possible.