Find our Clinic location at:
5540 W 111th St. Oak Lawn, IL 60453
Our clinics are staffed by board-certified and experienced pediatricians and caring staff. Your child will get the best of care, and we accept most insurance plans.
We also offer newborn and baby care visits and testing for a wide array of health conditions. We take pride in being a pediatrician's office that can offer you a full range of pediatric services.
We are parents too, and we understand how hard it can be to get your child to the doctor during regular business hours. That is why we offer convenient appointments and walk-in care on weekends and in the evening hours. At Alzein Pediatrics, we make sure that you can get access to convenient appointment times that work for you and your family. Contact us at 708-424-7600 to get scheduled!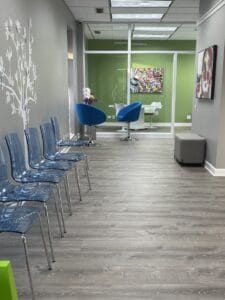 .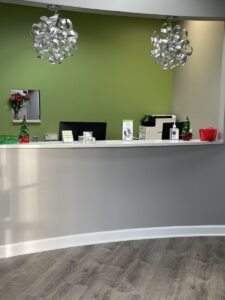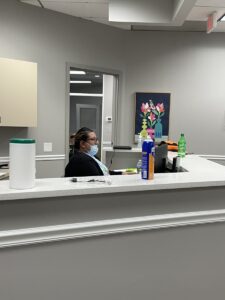 .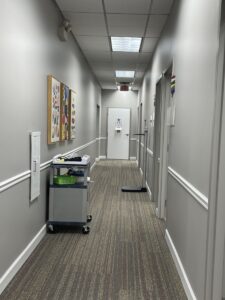 Get Access to Convenient Medical Treatment at Our 111th St. Oak Lawn Location
Our 111th St Location is open during these hours:
9 am – 7 pm Monday – Thursday
11 am – 5 pm Friday
9 am to 1 pm Saturday
Our Oak Lawn 111th Street Office Offers:
Well Baby Visits.
Annual Visits.
Flu Shots, COVID Shots, RSV Injections and Immunizations.
Illness, Injury and Sick Child Visits.
Surgical Clearance Visits.
Baby Basic Classes.
Same Day Visits.
School and Sports Physicals.
At Alzein Pediatrics, we offer PCR testing, one-hour RSV testing, and testing for COVID-19. We can also test for other viral and bacterial infections at our 111th St. location in Oak Lawn. If you believe that your insurance will not cover these services, reach out to us and let our helpful staff look at your options.
.   
Schedule a visit at Alzein Pediatrics for the following:
        A fever that is higher than 100 degrees.
        Persistent diarrhea or vomiting.
        An ear infection.
        A sore throat or strep throat.
        Pink Eye.
        Injuries that might include a concussion.
        Open wounds or wounds needing stitches.
        Minor burns.
        Sprains and broken bones.
        Chest congestion or nasal congestion.
        Asthma or trouble breathing and shortness of breath.
        Rashes.
        Blisters, ulcers, or sores.
You can also walk in to Alzein Pediatrics Urgent Care for these emergent illnesses and injuries. 
Visit Us At Our Oak Lawn 111th Street Pediatric Clinic Location
Want to stay connected? Follow our Alzein Pediatrics Urgent Care Facebook page to get access to helpful tips and tricks and information about how to handle emergent situations. You can find out when to visit us and when you should head to the nearest ER to get your child treatment. We also make frequent updates on the site with regard to our seasonal hours and available appointment times.
Make sure that you follow the Alzein Pediatrics Care Facebook page for updates to our hours and advice for at home medical care. We will also offer guidance about when to consider an illness emergent and when you can wait to see your regular doctor.