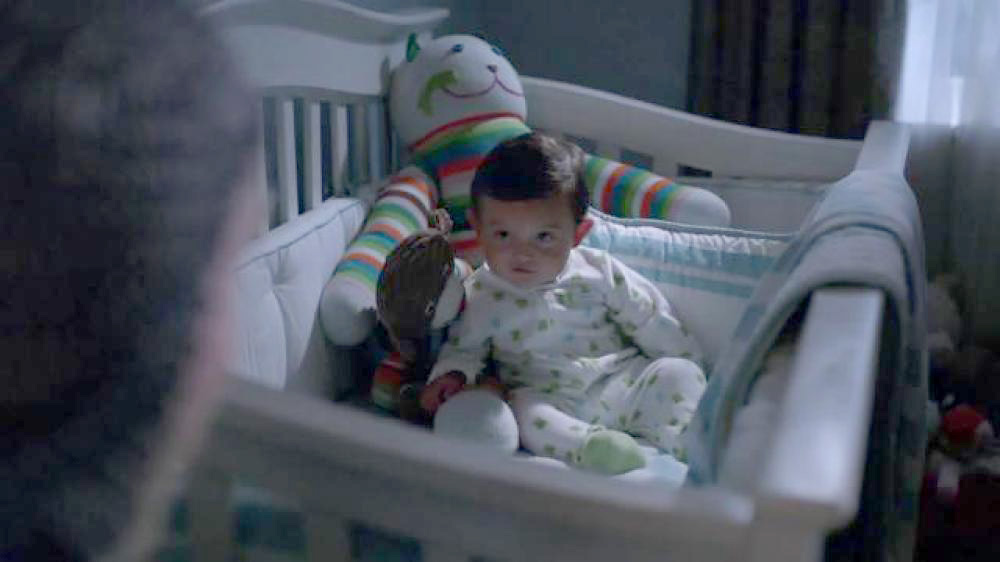 How to Keep Your Child's Crib Safe in Chicago
Every parent wants to make sure that their children are safe when they lay them down to sleep. But many may have unsafe items in the crib without knowing it at all.
Learning how to keep your child's crib safe can be a smart decision, giving the baby a better night's sleep and helping you have peace of mind too.
Crib safety is important to your child's health and to us!
Have you seen the Xfinity commercial with the "security" knight waking up the baby by eating chips? Here at Alzein Pediatrics, it's not the chips that upset us; it's the crib!
Read below to find out why we're concerned – and what you can do to keep your child safe while they sleep.
First – the mattress is much too high.
As your baby gets older, they will go from just laying down in the crib to standing. You need to be careful about the height of the mattress to provide more safety to your child too.
As soon as your child can roll over, start moving the mattress lower. Once your child can stand, the mattress should be set at the lowest position so Baby cannot climb over the railing and fall. Keeping the crib mattress lower is a great way how to keep your child's crib safe.
Second – the crib is too close to the window.
Position your baby's crib as far away from any windows as possible. Baby should not be able to reach (and pull down) shades, drapes or curtains. Adjustment pulls/strings on blinds are a choking hazard; keep them as short as possible in every room.
It is not just the windows that you need to worry about in the room. If the crib is close to dressers, make sure it's clear of objects Baby can pull into the crib – and far enough away so Baby can't use it to climb.
Third – the crib is STUFFED with dangerous objects. 
The American Academy of Pediatrics agrees: NEVER EVER put stuffed toys, pillows, blankets, comforters or pillows of any kind in the crib with Baby. These can look really cute to add into the bed with the baby, but they may turn out to be dangerous for most babies.
You should also remember to not use crib bumpers. These items can cause suffocation and have been linked to SIDS. Parents may try to add these into the crib because they are colorful and soft. They may assume the crib bumpers are safer than the child being near the rails of the crib. The opposite is actually true. It is better to keep the crib bumpers far away.
Lastly – the mobile above the crib is all wrong, too.
Make sure any decorative mobiles are well out of reach of Baby, and any strings or ribbons are shorter than 7". As soon as your child can push up on his hands and knees, remove any mobiles, as they become a strangulation risk.
Other Ways to Keep the Crib Safe for Your Child in Chicago
There are other steps you can use for how to keep your child's crib safe. Some of these include the following:
Your baby should sleep in a crib with slats no more than 2-3/8" apart. Slats should be secure, not cracked, loose or splintered. Replace a missing or broken slat before your child sleeps in the crib again. Ensure that sides latch securely and that latches cannot be reached or released by your child.
Baby's mattress should fit snugly, with no gaps between the mattress and crib. The mattress should be firm and covered in sheets that snugly fit.
If you have questions about your child's crib safety and how to keep your child's crib safe, contact Alzein Pediatrics by calling 708-424-7600. We'll be happy to give you guidelines and direction to keep your child safe while sleeping!