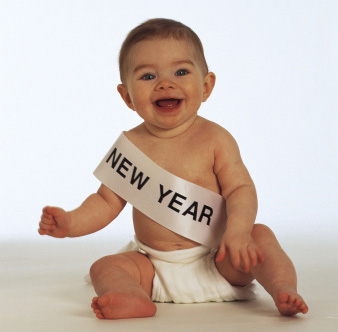 New Years Resolutions in Chicago
The new year begins on Friday and we're sure you're already considering resolutions to make your life happier and healthier. What are some of your New Years Resolutions for the year?
As your dedicated pediatrician, always looking out for the health of your children, Alzein Pediatrics are recommending a few resolutions to help your children be happier and healthier too.
Make sure vaccinations are all up-to-date
Vaccinations are safe, effective and can save your child's life. Getting your own child vaccinated means you're acting for the good of our whole community too, and protecting those whose can't be vaccinated. Plus – vaccinations save you time and money. You won't miss work with a sick child and, as much as we love seeing your family, you won't have to visit us as often.
Mark your calendar for your whole family's flu shots
Write "get a flu shot" in early September on your brand new calendar – or even better, in your smartphone with a reminder. And then make that appointment! The flu shot is recommended for all people over 6 months of age and helps prevent lost school time, lost work time – and serious, life-threatening complications from the flu.
Take your child to the dentist
Ask us about a pediatric dentist in your neighborhood and make an appointment when your child celebrates their first birthday. Good dental health makes a very positive impact on overall health, and early dental appointments can warn you about any need for braces, guards or brackets.
Stop smoking
There is no safe level of secondhand smoke exposure. Children who live in a home with smokers get sick more often with serious illnesses such as bronchitis and pnemonia, have more ear infections and their lungs just don't develop as well. The very best part – this resolution is not only healthier for your child, it's so much healthier for you!
Taking Care of Your Health in Chicago This Year
If you have any questions about your children's health or their vaccination records, we are happy to help! Please call 708-424-7600 to speak to us or schedule an appointment.
Have a Happy and Healthy New Year!