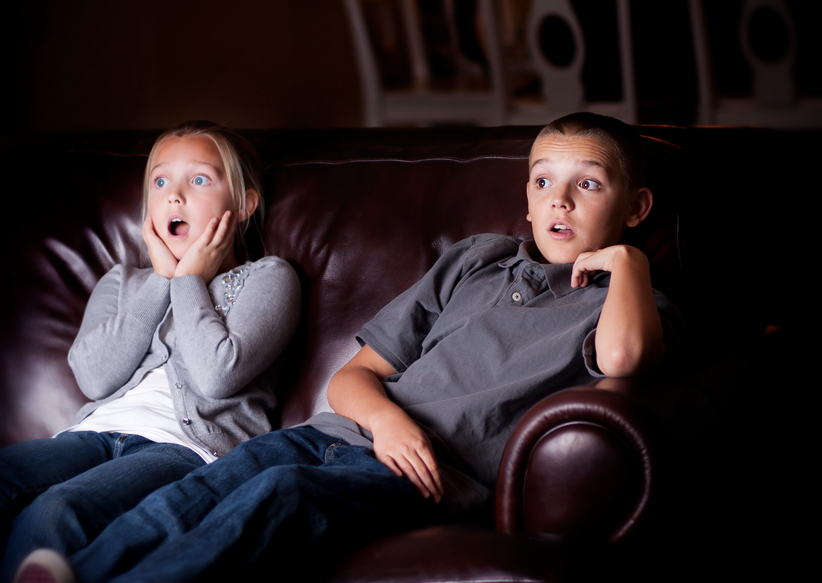 What are Your Kids Watching in Chicago?
While summer is a time of sun- and water-filled days, it's also a time of sleepovers, popcorns and movie watching at night. While the convenience of on-demand, downloading and streaming means we can watch nearly anything at anytime, as parents, it also gives us an awesome responsibility to filter the messages our children see and know what are your kids watching? Alzein Pediatrics is here to help guide your decisions about which media your children are exposed to and when.
What do the MPAA (Motion Picture Association of America) ratings really mean?
Quite simply, the ratings break down as below:
G – General Audience, all ages admitted.
The movie will contain little violence, no nudity, sex or drugs, but there may be some tobacco or alcohol use.
PG – Parental Guidance Suggested, some material is not suitable for children.
The movie may contain some adult themes, alcohol, tobacco, violence or brief nudity.
PG-13 – Parents Strongly Cautioned, as some material is inappropriate for children under 13.
A PG-13 movie will contain intense themes, more violence, drug and alcohol use, nudity, sex and inappropriate language.
R – Restricted, anyone under the age of 17 requires the accompaniment of a parent or guardian.
This movie will contain graphic violence and language, sex, nudity or drug and alcohol use.
NC-17 No one under age 18 is admitted.
This movie will contain violent, sexual and drug and alcohol images and language that are widely considered inappropriate for children.
But my 5-year-old really wants to see "Jurassic World", rated PG-13. It's about dinosaurs!
Children younger than 7 cannot distinguish between what is real and what is pretend, even in animated movies, but especially in the oh-so-realistic special effects of today. After seeing scary images, children may have trouble sleeping, become anxious or become obsessed with "bad" dinosaurs, ghosts – whatever may have frightened them, expecting them to show up at any time. More troubling, these negative effects can last for decades. Stay away from movies with blood splatter, gore and sudden, startling "pop outs".
My 13-year-old loves Zac Efron, so what would be so bad about her seeing "Mike and Dave Need Wedding Dates?
Research shows that adolescents who watch R-rated movies tend to indulge in risky behavior far more than adolescents who don't. This includes sexual experimentation, drug and alcohol use. Of even more concern, "low sensation" seeking adolescents are much more likely to be negatively impacted by R-rated movies than their "high sensation" peers, adolescents who are already prone to more high risk activities like sex, drugs and alcohol. So assuming that your child is a "good kid" who can handle these messages without detriment is actually just the opposite – "good kids" are even more negatively impacted and much more likely to indulge in risky behaviors after watching an R-rated movie.
So should I just follow the ratings recommendations?
Absolutely not. Your children are individuals, maturing at their own unique pace. At Alzein Pediatrics, we recommend keeping to the minimum age in ratings, such as children under 6 should only see G-rated movies, children under 13 should only see PG- and G-rated movies, etc. However, your particular child at age 14 may not be ready to see "Legend of Tarzan", rated PG-13, because of the intense themes, suspenseful action and violence. To decide what movies would be appropriate for your own child, screen the movie yourself first – without your child. Another useful resource is commonsensemedia.org, which not only helps you decide upon appropriate movies, but also reviews books, TV, apps and more.
Carefully monitoring what your child can see, read and hear is not censorship. It's good, responsible parenting. Your child will be happier, healthier and more well-adjusted when they are exposed to only the media they are emotionally ready for.
Questions about media choices? Call Alzein Pediatrics at 708-424-7600 and we will be happy to answer any of your concerns!